SHAZAM BOLT$ is now Brella™!
In May 2020, Shazam rebranded its popular mobile app with a new name, Brella™. The name reflects the app's protective nature for account holders as, like an umbrella, it's designed to protect and shield you, its users.
Brella is an innovative mobile app that allows you to securely and conveniently manage your accounts anytime, anywhere. With Brella, you can access balance information, make person-to-person money transfers, locate nearby ATMs, and even set alerts, blocks, and travel notices. The Brella mobile app is available for download on both the Google Play and Apple iOS App Stores, and can be used by customers of The Atlanta National Bank who have compatible acc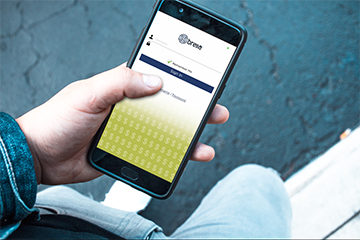 ounts. Contact an account representative at the bank today to learn more.
Note for existing BOLT$ users: the change to Brella was released as an automatic update. There is no need to download a new app, but you will notice the change when your app updates. All BOLT$ usernames, passwords, registered cards, and app features and functions will continue to work the same way they did before the change.